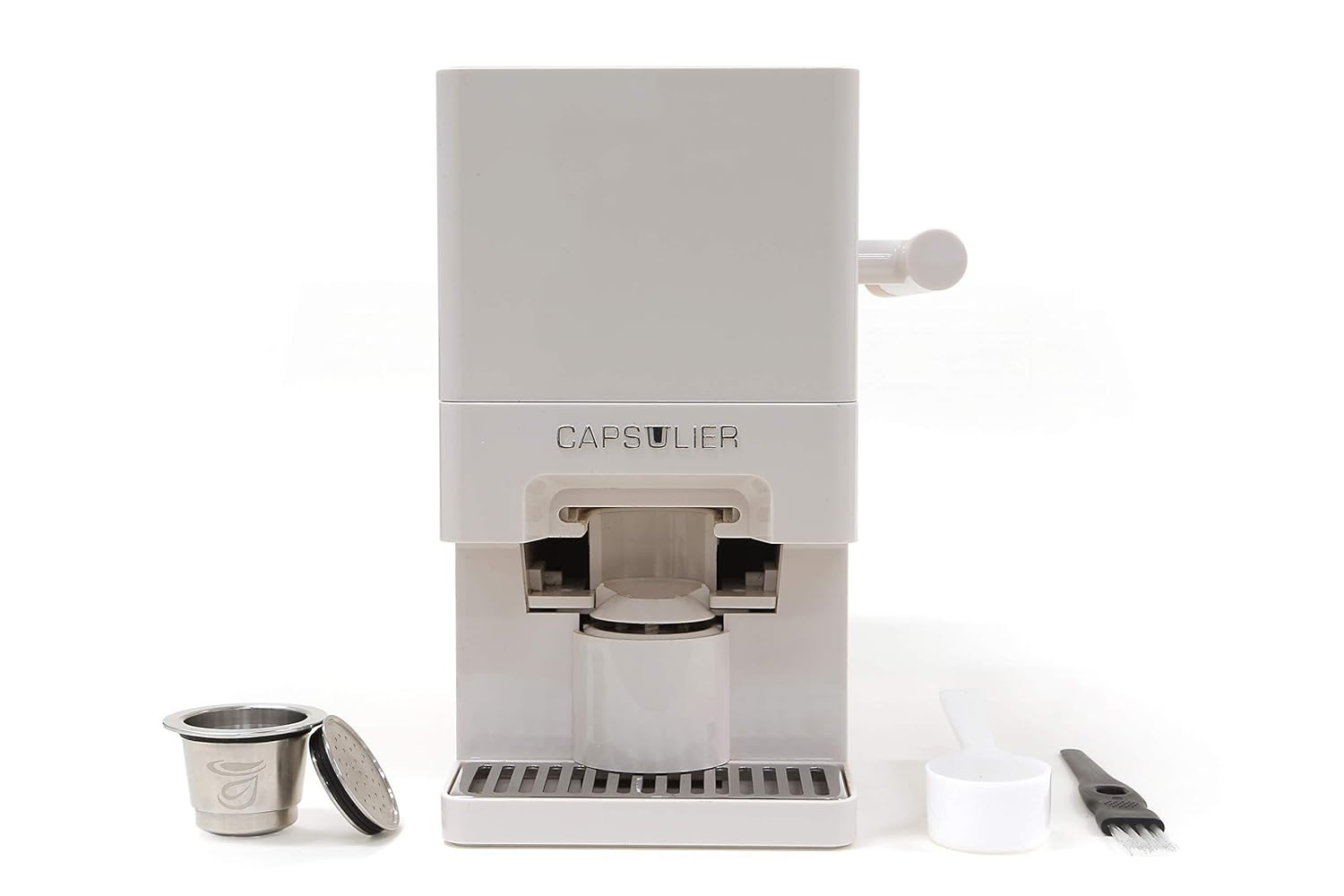 Capsulier – The revolutionary new gadget which allows you to make your own reusable and sustainable Nespresso pods. It allows you to make better coffee, simply add your favourite coffee or make your own blend. Also, the best part is there is no waste. There's no expensive multipack Nespresso pods, saving you money and the most importantly the environment in the process. Capsulier is the World's first single-push, reusable, mess-free capsule maker. It allows you to craft a coffee capsule that's easy on the environment and your pocket. Simply load roasted and ground beans into the Capsulier, close the lid, and push the lever, you'll have a capsule ready for use in seconds.
Pod-based coffees are a great alternative to expensive high-street coffee without any of the of the chalky bitterness of instant coffee. Capsulier streamlines capsule creation and features a removable drip tray to keep this stainless-steel design in pristine condition throughout its use. The stainless-steel pods are reusable and washable, each pod should last the lifetime of your machine. Meaning, no waste and better coffee.
The Capsulier Lite costs £99 from Amazon
Finally, check out our other New reviews. Also, don't forget to connect with the Jabba Reviews team on Facebook or Twitter.