NACON, a leading designer and distributor of gaming accessories, is pleased to announce it has entered into a licensing agreement with Activision to create a special edition themed REVOLUTION Unlimited Pro Controller for the next game in the iconic Call of Duty® franchise.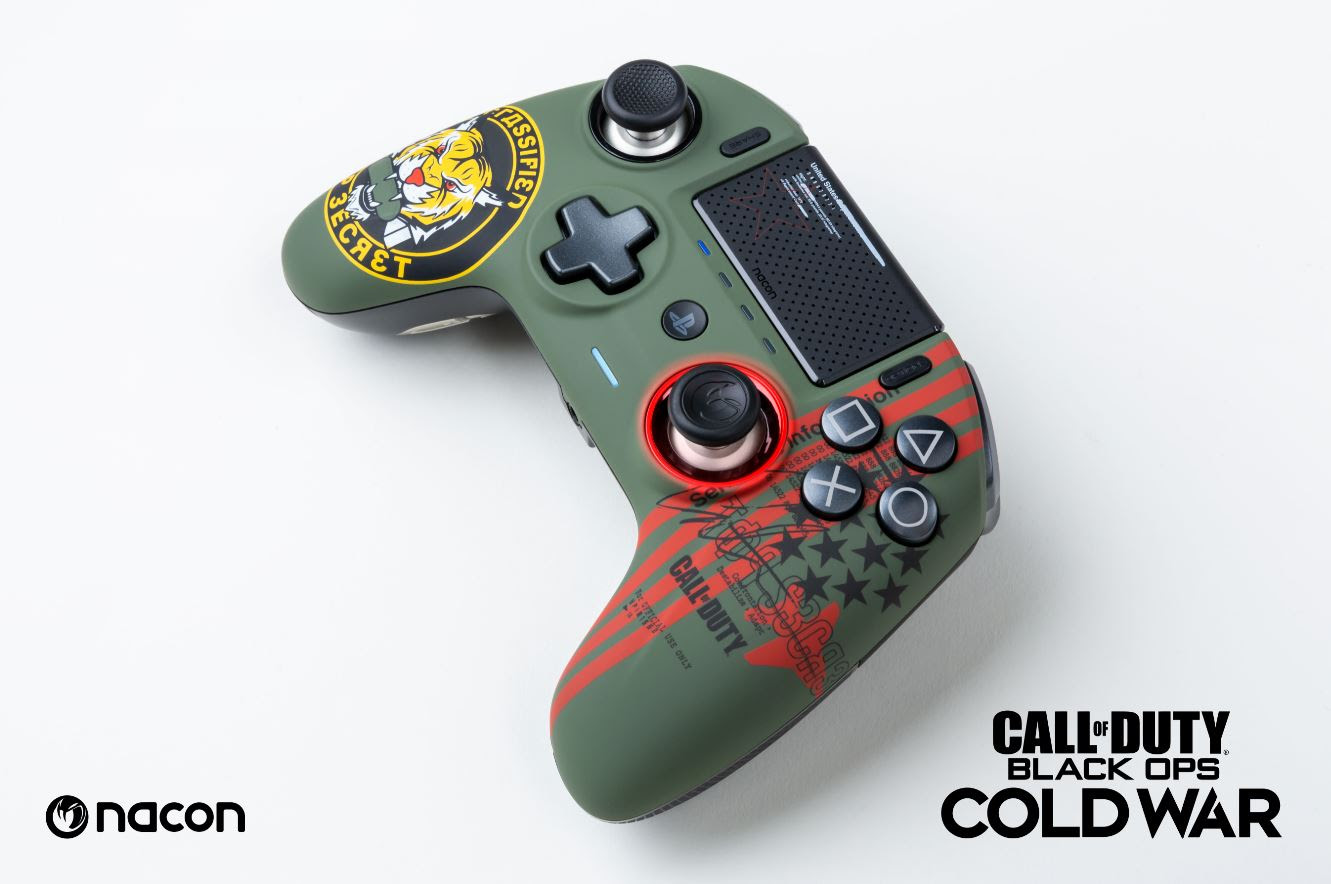 Planned for release on November 13th 2020, Call of Duty®: Black Ops Cold War drops players into the depth of the Cold War's volatile geopolitical universe in a gripping experience where nothing is as it seems. In addition to the story campaign, Black Ops Cold War will bring an arsenal of Cold War weapons and equipment into the next generation of Black Ops Multiplayer combat, and an all-new co-operative gameplay experience with Zombies.
Boasting a wireless game mode, the REVOLUTION Unlimited for PlayStation®4 offers exceptional performance and multiple configuration options that competitive players have come to expect. With this limited edition and unique design directly inspired by the game's Cold War art design, NACON is offering a product that will appeal to the biggest fans of the franchise as they look forward to new challenges in Call of Duty®: Black Ops Cold Waron PlayStation®4.
An access code to in-game bonus content* will be included with each REVOLUTION Unlimited Pro Controller – Call of Duty®: Black Ops Cold War.
The special edition REVOLUTION Unlimited Pro Controller – Call of Duty®: Black Ops Cold War for PS4™ will be available when the game launches on November 13th 2020, at a suggested retail price of €179.90.
NACON's official website: http://www.nacongaming.com
Call of Duty official website: https://www.callofduty.com/
Finally, make sure to check out Jabba Reviews for more deals and reviews. Also, don't forget to connect with the Jabba Reviews team on our Facebook or Twitter pages.